more. . .



8/29/2014 - Ted Wilhite wins the HDGA Senior at Royal Oaks Golf Club

8/23/2014 - Andy Gibbons captures the 2014 Drew Boyle, shooting 70 at Colonial Golf and Tennis

6/8/2014 - Scott Micklewright shoots 145 to win the 2014 Harrisburg District Individual at Carlisle Country Club

5/11/2014 - Andy Gibbons wins HDGA Match Play Championhsip at West Shore Country Club



Home


---
Welcome to the Harrisburg District Golf Association's home page. Consisting of over 20 member clubs, the HDGA is proud to promote golf in our local area and to be a clearinghouse for the areas premier golf championships. All HDGA sanctioned events are open to golfers residing within Dauphin, Cumberland, Franklin or Lebanon counties regardless of their facility's membership status. For more information click on the About HDGA link.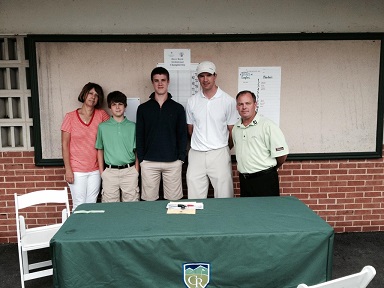 Drew Boyle Champion Andy Gibbons and Head Pro Rick Gibney, along with Drew's wife Sue and sons Sean and Ryan.
See our Tournament Schedule Page for a complete listing of all the area events.
HDGA Club Registration Form

Information for the Mike Swisher Scholarship Fund

The HDGA would like to welcome aboard our newest sponsor:

Build Better Health
Tune into 97.9 FM every Saturday Morning at 7:30 for "The Morning Tee Box". Dan Baker talks Local Golf as well as PGA Tour and LPGA Tour.