Apr 24
- Senior 2man Better Ball @ Royal Oaks GC
Apr 24
- Carlisle 2-Man Scramble @ Carlisle CC
Apr 25
- Chambersburg 2-Man Scramble @ Chambersburg CC
Apr 25
- HDGA One-Day Individual @ Armitage GC
more. . .



1/1/2015 - The HDGA welcomes it's newest member Bucknell Golf Club

12/1/2014 - Dan Brown wins his 5th consecutive HDGA Player of the Year, finishing just a few points ahead of Andy Gibbons.



Home


---
Welcome to the Harrisburg District Golf Association's home page. Consisting of over 20 member clubs, the HDGA is proud to promote golf in our local area and to be a clearinghouse for the areas premier golf championships. All HDGA sanctioned events are open to golfers residing within Dauphin, Cumberland, Franklin or Lebanon counties regardless of their facility's membership status. For more information click on the About HDGA link.
See our Tournament Schedule Page for a complete listing of all the area events.
The HDGA would like to welcome our newest sponsors Lesher NationaLease, Keystone In-Home Care and Piper Advertising.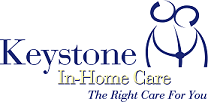 HDGA Club Registration Form

Information for the Mike Swisher Scholarship Fund